Hampshire, IL – January 15, 2015 – Head trainer Greg Franklin and the horses and riders of Canterbury Farm have arrived in Ocala, FL, for the winter to compete at the HITS Ocala Winter Circuit. Franklin and the team will base in Florida through the ten-week circuit from January 13-March 22, 2015, and look forward to a great winter season. Last season's highlights included multiple championships in the hunters, as well as Kenya and Caitlyn Shiels bringing home the circuit reserve champion in the 3'3 hunters. This pair also had strong and consistent placings in the $500,000 Devoucoux Hunter Prix qualifiers.
Owned by the Franklin Family, Canterbury Farm is a family-owned and operated hunter/jumper training facility based in Hampshire, IL. For more than 30 years, they have dedicated themselves to providing exceptional service to their clients by offering personalized training and care for both horse and rider. Canterbury Farm offers beginner through advanced riding lessons, and prides themselves on an environment with horses and customers are treated like family.
Led by Greg Franklin with assistant trainer and rider, Caitlyn Shiels, Canterbury Farm has a fantastic group of competitors in Florida this winter. Caitlyn Shiels will show all of the horses, including her young jumper Cavalier II, and Dare to Dance, another young jumper owned by Janet Walker. Among the Canterbury competitors set and ready to go in Ocala are Michelle Durpetti, who will compete Small Enchantment, Kenya, and Moody Blues in the amateur-owner hunters. Katherine Heywood will show her jumpers Balida and Big Bill in the adult jumpers, Natalie Alden and MTM UP2U along with teammate Madeline Pogorzelski and Marcia Franklin's Cydelle will compete in the children's hunters, and Molly Zygmont, Greg Franklin's niece, and her pony Pumpkin Pie will make their debut in the short stirrup.
"We are really excited to be down here at HITS with such a great group of horses and riders, and are looking forward to having a fun and successful circuit," Franklin stated. "We are very grateful to our sponsors and partners who continue to be incredibly supportive of the Canterbury team."
Canterbury Farm is thrilled to announce continued partnerships with Tucci, Samshield, Butet and O'Shaughnessy Apparel.
Canterbury Farm is also pleased to partner with Blueberry Hill and Ardie Hastey for all of our tack needs during circuit. Blueberry Hill carries our sponsor brands including Butet, Samshield, and Tucci.
Additionally, Canterbury is pleased to announce that they will be featuring Equifit products and look forward to a successful partnership with this quality brand.
Along with their riding and training program, Canterbury Farm has talented horses for sale or lease. They have a select group of horses available for sale in Ocala this winter, including Kadence Darco, Big Bill and MTM UP2U.
Kadence Darco is a five-year-old Belgian Warmblood mare by Darco. She is a lovely mover and an excellent jumper, who is ready for the Pre-Green Hunter division in 2015.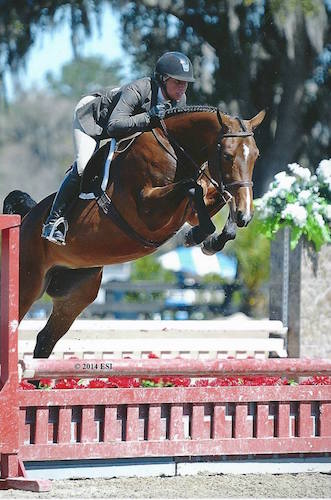 Big Bill is a 15-year-old Canadian Warmblood. Coming in at about 17 hands, Bill is a tall, reliable teacher who could make a great first jumper for a novice rider.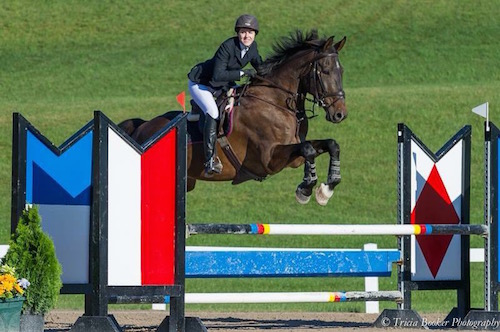 MTM UP2U is a nine-year-old Wamblood gelding. He is a beautiful mover and a good jumper with a huge stride, and a great rhythm. He is a delightful three-foot hunter, who is uncomplicated, quiet and easy to find the jumps on.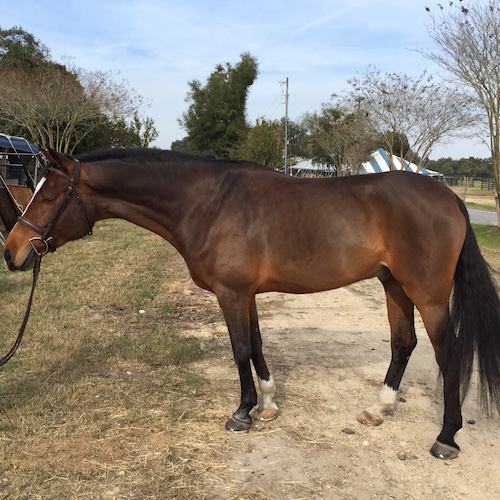 Canterbury Farm maintains a horse show schedule on a local, regional and national level that is created with their customer's competitive goals in mind. For over 35 years, Greg Franklin has ridden hunters and jumpers to numerous championships nationally and has brought home many Zone 5 Horse of the Year awards. Franklin has qualified horses and riders for the Pennsylvania National, Washington International and the National Horse Shows including the Medal and Maclay Finals. He has also shown internationally at Spruce Meadows in the 1.40 and 1.45 divisions and is a certified trainer with USHJA. Additionally, Franklin has his 'R' in Hunters, Hunter Seat Equitation, and Jumpers and judges throughout the country.
Born and raised in Sheffield, Massachusetts, Caitlyn Shiels began riding at the age of 8. A highlight of Caitlyn's career as an emerging talent includes being a double gold medalist in both the team and individual NAYRC In 2004. After achieving this success, Caitlyn apprenticed under such professionals as Andre Dignelli, Mclain Ward, Ken Smith and Kate Stoffel-Oliver to name a few. She joined the Canterbury team in 2013, almost immediately after becoming a part of the team, Caitlyn and Greg began enjoying great success with multiple championships at major shows including Spring Spectacular, Horse Shows by the Bay, Traders Point Charity Horse Show, and Kentucky. Their partnership is an excellent balance of training both on the horse and from the ground.
With qualified trainers, attention to detail, and a caring staff, Canterbury Farm is committed to excellence in horsemanship, and to giving all of their riders a great experience in the show ring.
For more information, visit www.canterburyfarmchicago.com or email info@canterburyfarmchicago.com.
To view the feature on JenniferWoodMedia.Com, please click here.